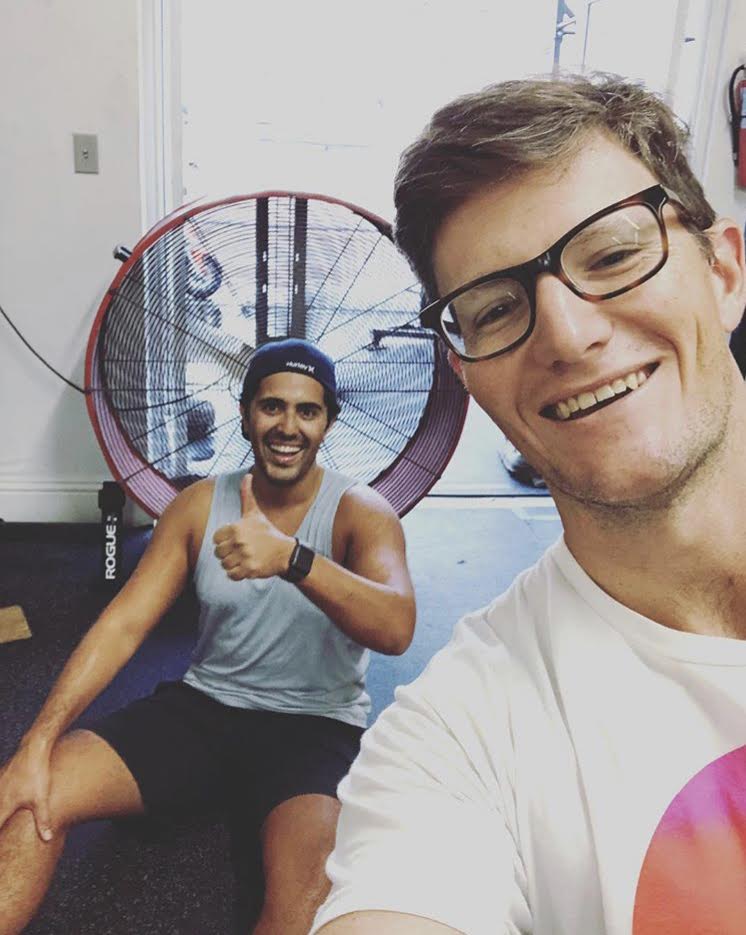 What were your goals when you came into CrossFit A1A?
My main goal was to make exercising a part of my daily routine. In addition, I wanted to learn how to workout. In the past I made a lot of excuses (no gym nearby, I need a training program, etc…) to avoid exercising, but now I feel like I have the confidence and the skills to make the most out of my workout anywhere. I wanted to Build strength and agility with an emphasis on injury prevention.
What are you going to accomplish next?
Maintaining the good foundation that I have built regardless of day to day challenges I.e. work, travel, family, holidays etc..
How many times a week do you work out, and what does that do for your day?
I work out 5 times a week, 2-3 times with Chad and the rest is cardio on the beach or a swim. Working out early in the am helps me set the day right and I become more productive.
If you had to give someone who hasn't done their first CrossFit work out yet, what would it be?
It's not as intimidating as you might think. It's really about getting a great workout and pushing yourself in a supportive environment!